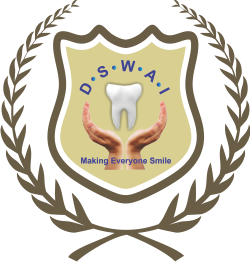 The DSWAI Excellence is dentistry Awards recognise the highest standards of excellence in the dental profession, honouring individuals in respective fields for their outstanding achievement.
These awards are instrumental for motivating other student to strive for greater heights and to contribute more actively towards promoting the profession's intellectual, creative and ethical value system.
This new endeavour was given a very warm welcome by the dental profession on its debut in 2013-making it India most coveted dentistry awards and hailing it as "the Indian dental Oscars"! The award give students in India a great platform to benchmark their achievements against their peers; Giving award winners/ Nominees a professional boost to perform better, achieve higher earn a long lasting reputation and attract more students It is not easy to win the DSWAI excellence in dentistry award given the rigorous judging process; making the winner true stalwart In their respective categories.
We go the extra mile to recognize our winners!!
We make sure our award winners are given that extra special recognition beyond just receiving an award. Access to your exclusive logo award icon to include on website and other marketing material enjoy publicity through award winner lists on our website and Guidant publications. &DSWAI Magazine.